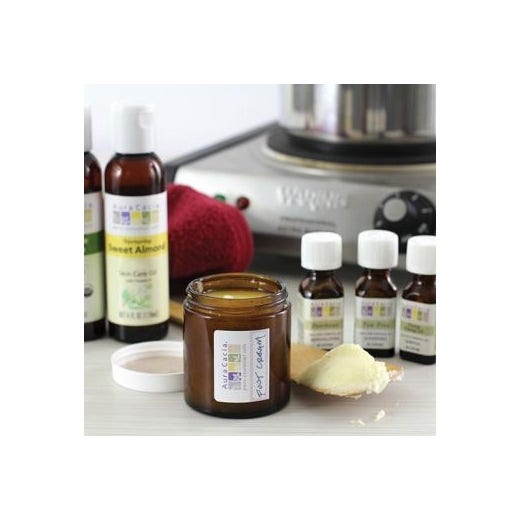 Tea Tree Hand and Foot Cream
A purifying hand and foot cream recipe featuring Tea Tree essential oil.
* Lavender can be used in place of Tea Tree.
Directions
Melt cocoa butter in a saucepan over low heat.
Remove pan from heat and add sweet almond oil, vegetable glycerin, and essential oils.
Place pan in an ice water bath and whip mixture with electric mixer until fluffy and smooth.
Use a spatula to transfer cream into jar.
To use, rub 1 teaspoon onto clean hands or feet.