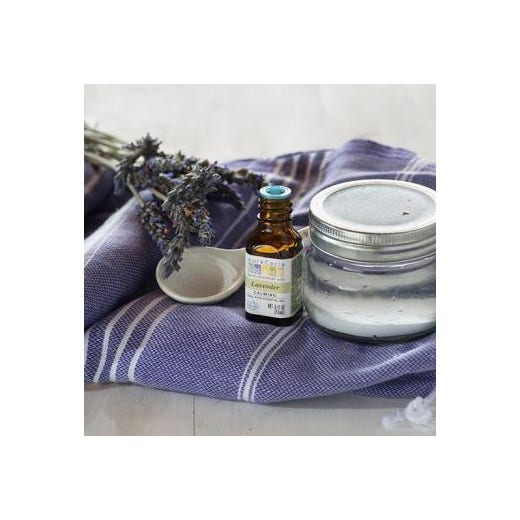 Fabric Softener with Lavender Essential Oil
Safely soften your laundry with this homemade fabric softener recipe.
Directions
In a large measuring cup or mixing bowl, mix baking soda with hot water.
In a separate measuring cup, stir together lavender essential oil and vinegar.
Very slowly, stir vinegar mixture a little at a time into water mixture, allowing foam to subside between additions.
To use, gently stir fabric softener before adding to the water at the start of the rinse cycle.