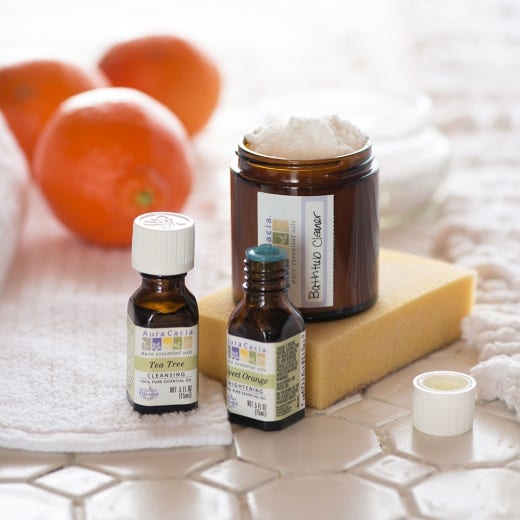 Bathtub Cleaner with Sweet Orange and Tea Tree Essential Oils
A clean, homemade tub and tile scrub with a bright, citrusy aroma that features sweet orange essential oil.
4 tablespoons baking soda
4 tablespoons sea salt (table grind)
Directions
In a mixing bowl, combine baking soda and salt. Add essential oils and stir until well combined. Transfer to jar.
To use, sprinkle mixture on bathtub surface and scrub with a wet sponge or washcloth, then rinse.
*Test on an inconspicuous area before general use.