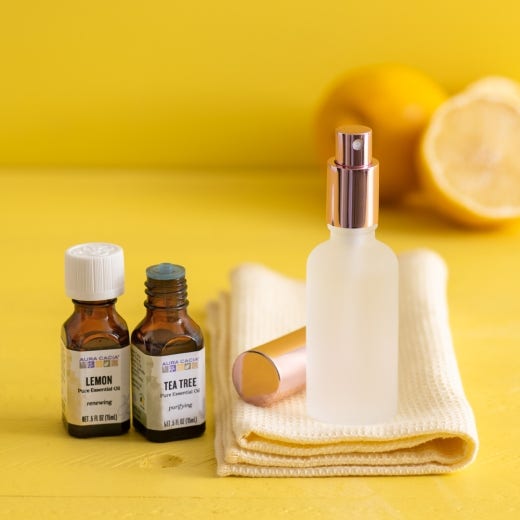 Air Freshening Spray with Tea Tree and Lemon Essential Oils
Create a fresh, lemony scent and a clean, protected airspace with this lemon and tea tree essential oil air freshening spray.
Directions
Combine all ingredients in mist bottle. Replace lid and shake until well blended.
To use, shake bottle and spray into airspace.