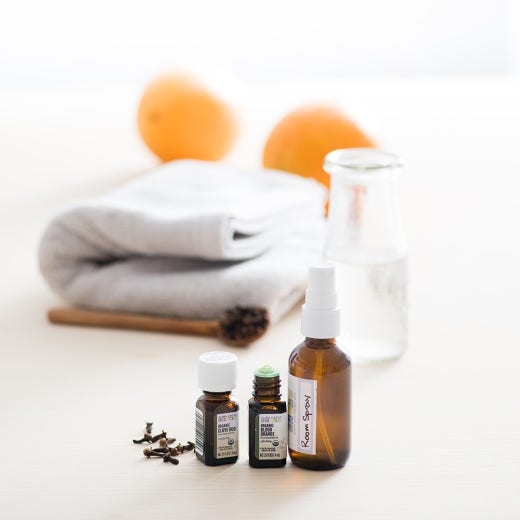 Air Freshener with Blood Orange and Clove Bud Essential Oils
Sweet and fresh blood orange and suavely spicy clove bud create a comforting atmosphere in this air freshening room spray.
Directions
Into bottle, combine all ingredients, replace cap and shake until well blended.
To use, shake bottle and spray into airspace.