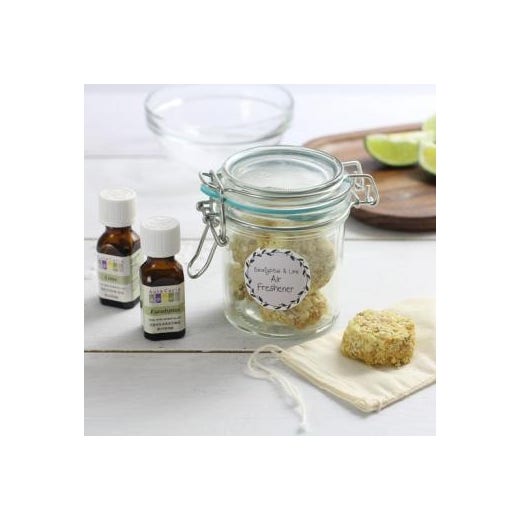 Air Freshener Briquettes with Eucalyptus Essential Oil
Synthetic-free and biodegradable solid homemade air freshener briquettes featuring refreshing lime and purifying eucalyptus essential oils.

Note: Keep out of reach of children.
Directions
Place lime quarters in a food processor, peel and all. Pulse until smooth.
In a mixing bowl, combined pureed lime, salt, and baking soda. Stir until a blended, wet paste forms.
Add essential oils and stir again until blended.
Portion and press mixture in a baking mold or flexible ice cube tray. Allow to dry for 24-48 hours, then remove from mold.
To use, slip briquettes in a cotton drawstring bag and hang where a fresh aroma is needed.