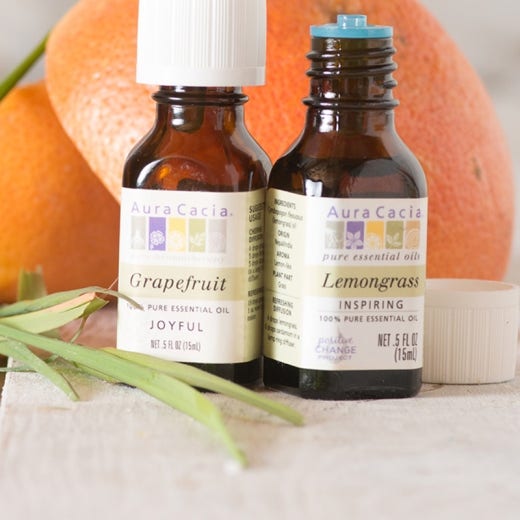 Grapefruit Lemongrass Essential Oil Diffusion
A freshening homemade diffusion blend recipe featuring uplifting grapefruit and clarifying lemongrass essential oils.

Check the directions included with your diffuser for specific use and dilution recommendations. Adjust the amount of essential oils accordingly.
Directions
Into diffusion, measure essential oils.
Operate diffuser according to directions.
Refresh with additional oils whenever needed.