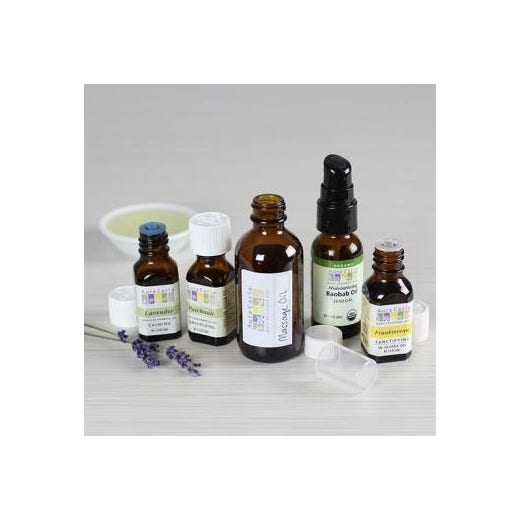 Frankincense Crown Chakra Massage Oil
A relaxing blend featuring frankincense essential oil to balance the crown chakra in preparation for meditation.
Directions
Measure baobab oil in an amber glass bottle.
Add essential oils to baobab oil. Replace lid and shake gently until blended.
To use, apply a few drops to the tips of fingers and massage into temples for an aroma-enhanced meditation.