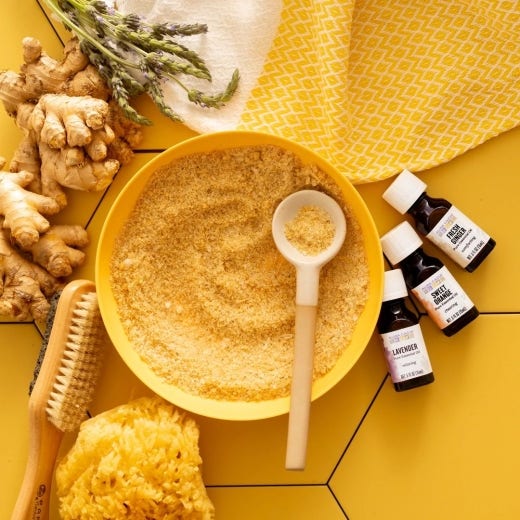 Foot Soak with Fresh Ginger Essential Oil
A simple DIY foot soak recipe featuring Aura Cacia Fresh Ginger Essential Oil.
Aura Cacia Amber Bottle with Writable Label, 4 fl. oz.
7 tablespoons Epsom Salt
1 tablespoon Ground Ginger
Directions
Stir ingredients in mixing bowl until well-combined, then transfer to jar.
To use, dissolve 1-2 tablespoons in basin of very warm water. Soak feet until water cools, rinse, and pat dry.