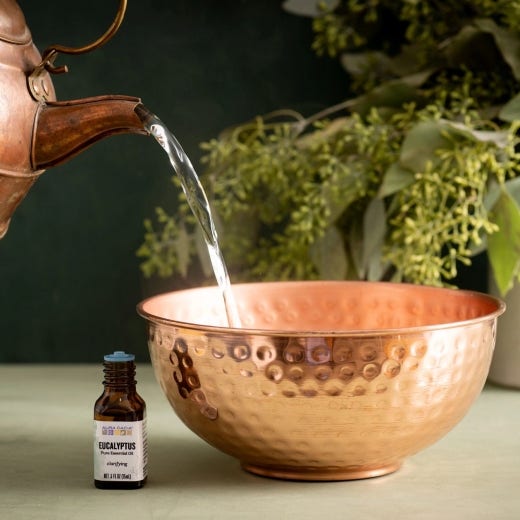 Eucalyptus Steam Inhalation
A simple purifying steamer recipe featuring eucalyptus essential oil.
Directions
Pour 1- 2 cups boiling water into a glass bowl.
Add 5 drops eucalyptus essential oil.
Closing your eyes, place your face above the bowl, and inhale the steam through your nose. For optimal support, drape a towel over your head for full inhalation.