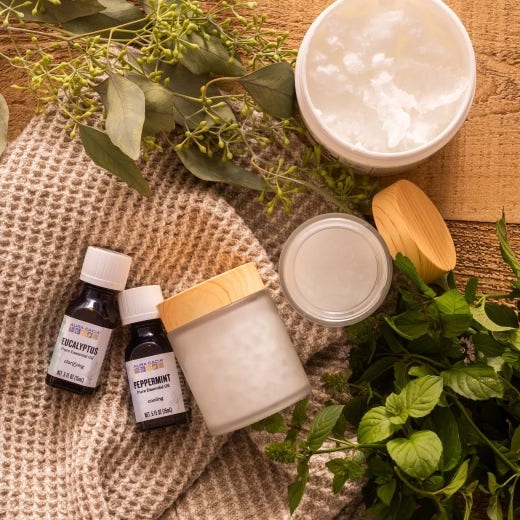 Eucalyptus Peppermint Essential Oil Salve
The camphor and menthol-rich scent of this DIY salve recipe made with eucalyptus and peppermint essential oils will open the senses and clear the air.
Directions
In a jar, combine all ingredients using a fork until well incorporated.
To use, apply 1 to 2 teaspoons to the chest, upper back, and neck area.