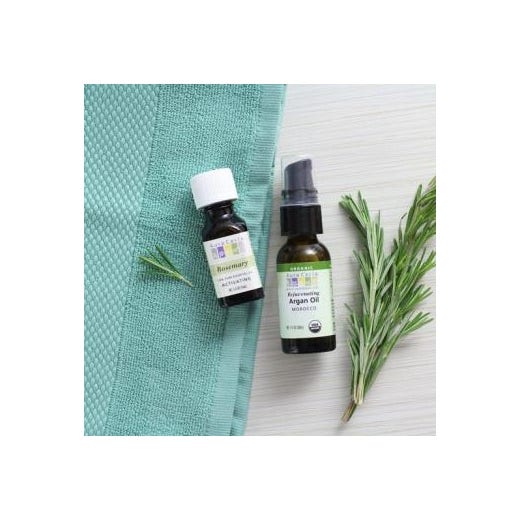 Argan Rosemary Dark Hair Oil Treatment
A hot oil treatment for dark hair, featuring argan oil and rosemary essential oil, to nourish and protect your scalp and hair.
Directions
In bottle, combine oils.
Submerge bottle in basin of hot water until oils are warm.
While the oil warms, place a towel in the dryer and run dryer until towel is warm.
To use, massage warm oil into scalp and hair with hands.
Wrap head with warm towel and leave in place until cool. Shampoo and condition hair as normal.
For blonde or light brown hair, substitute Roman chamomile essential oil for the rosemary.