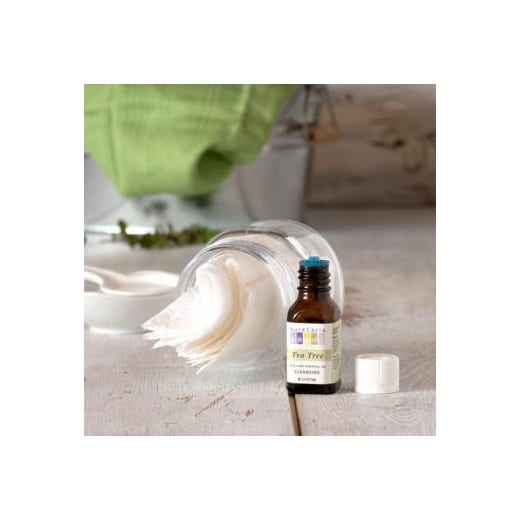 All-Purpose Cleaning Wipes with Tea Tree Essential Oil
Try this homemade all-purpose cleaning wipes recipe made with purifying tea tree essential oil. Use them to clean at home or freshen up on the go!
24 drops Aura Cacia Tea Tree Essential Oil
4 tablespoons Water
2 tablespoons Isopropyl or Rubbing Alcohol
6 Heavy Duty Paper Towels, cut into squares
1 Sandwich Container
Directions
In sandwich container, stack paper towel squares.
Combine water, alcohol, and tea tree essential oil in measuring cup.
Pour over paper towels and seal with lid, allowing the paper towels to absorb the liquid.
To use, simply wipe exposed skin with 1 wipe at a time.
To store, keep in refrigerator for up to 2 weeks.