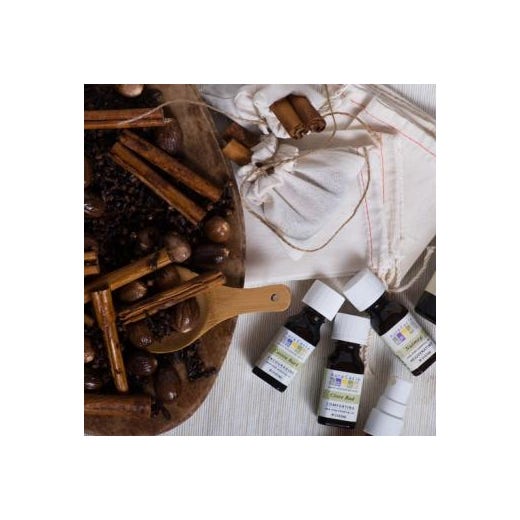 Cinnamon, Clove, and Nutmeg Potpourri
A warming homemade potpourri recipe made with cinnamon sticks, cloves and nutmegs, then tossed in essential oils.
Directions
In a medium mixing bowl, measure the cinnamon sticks, clove bud and nutmeg spices. Toss until well mixed.
In bottle, combine jojoba oil and essential oils, replace lid and shake until well blended.
Alternately, spray and toss the spices in the bowl with the oil. Continue spraying until the spices are thoroughly saturated.
Place scented potpourri in cellophane bag and tie with ribbon.
Refresh with new potpourri oil and spices whenever needed.