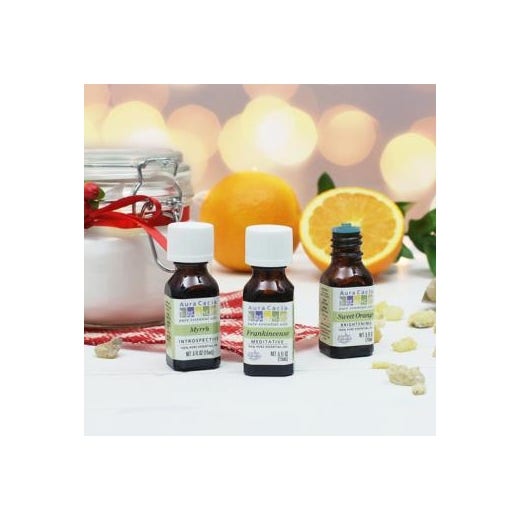 Body Lotion with Frankincense and Myrrh Essential Oils
Centering frankincense and meditative myrrh combine in this nurturing DIY body lotion.
Directions
In a small pot over high heat, bring 3-4 cups of water to a simmer.
In a 2-cup glass or metal measuring cup, combine sweet almond oil and beeswax. Then, place cup into simmering water and heat until beeswax melts. Remove from heat and set aside.
In a separate container, dissolve sodium borate in remaining cup of water. Heat water until it reaches the same temperature as the sweet almond oil and beeswax liquid.
Pour sodium borate water in blender. Turn on blender and add the sweet almond oil and beeswax mixture in a thin, steady stream. Blend until smooth and creamy, scraping down sides of blender with a spatula if needed.
Using a spatula, transfer cream to container and add essential oils. Stir until well blended.
To use, apply to clean skin.